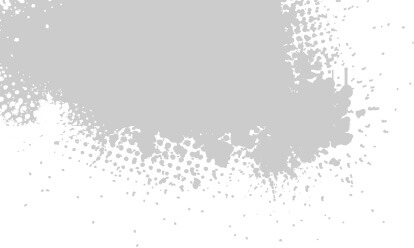 STAFF
Director

Naokatsu Tsuda

COMMENT

We created this original anime title for people that didn't get to fully enjoy their adolescent years and for those that are dissatisfied with the current state of society. I personally didn't have enough fun in my adolescent years...We have a great team and we've been working very hard together on this series. We hope you enjoy it!

Story Composition/Screenplay

Vio Shimokura

(NITRO PLUS)

Story Composition/Screenplay

Vio Shimokura

(NITRO PLUS)

COMMENT

I have primarily been known for writing scripts for games, but the first official anime title that I worked on is finally going to be premiered. Having heated discussions with the staff to create this story was very inspiring, so I'm hoping that everyone will have the opportunity to witness the future of the 24th Ward.

Original Character Design

FiFS

(Shuji Sogabe / Kanako Nono)

Original Character Design

FiFS

(Shuji Sogabe / Kanako Nono)

COMMENT

This is our first time working on an original anime series! The reason why we were chosen to work on the project was based on our past work, but everyone working on this project is emotionally invested and passionate about it, so we wanted to create some very exciting and ambitious designs to meet their expectations. Please watch the show!

Chief Animation Directors

Akira Takata


Kiminori Itou


Maziro

Hideki Kawahara


Megumi Soeno

Music

Hideyuki Fukasawa

COMMENT

The characters in this story move around in a world that blurs the lines between sci-fi and reality.
The beliefs and principles of the three protagonists intertwine to create an extremely mysterious story...
We were also very adventurous and took risks in the way we used the music.
I want to see the show soon! Please look forward to it!

Hideyuki Fukasawa
CAST
Shuta Aoi

VA: Junya Enoki

COMMENT

The series is full of mysteries but also packed with intense action scenes, and both the visuals and story are intriguing. Since this is an original anime series, you never know what is going to happen next, so I hope that everyone enjoys that aspect of the show.
I hope everyone enjoys Tokyo 24th Ward!

Ran Akagi

VA: Yuma Uchida

COMMENT

Hi, I'm Yuma Uchida and I'm playing the character Ran Akagi in Tokyo 24th Ward. In the series, the protagonists are forced to make various decisions. While recording for this series, it was so fun to imagine what would happen next after the decisions they make. Ran is an artistic and inspiring character. I'm looking forward to the choices he makes during the series! I hope you all get to watch Tokyo 24th Ward. Thank you!

Koki Suido

VA: Kaito Ishikawa

COMMENT

My name is Kaito Ishikawa and I play Koki Suido. I've been looking forward to how the story will develop ever since I auditioned for this role. The theme of having to make a choice that you can't undo is quite complex, so I'm looking forward to how the viewers will react. I played the role while thinking about what kind of choice I would make. I hope everyone enjoys the show.